Nephi (U14) for Condor2
Making a highly realistic landscape like Nephi does not only costs many hours, it also costs a lot of hard disk space.
You can help me make more sceneries with a small donation. The Donate button below will guide you to a PayPal Donate page. Thanks...
Download Nephi v2.1802 :
MAIN Files (Including Empty.dds and Files for XCSoar)
Optional :
TEXTURES 4K (If you think the above 8K TEXTURES use too much disk space or your computer can't handle them)
The files are executable installers with .bin container files. You can not unzip them.
I added hashes to check the integrity of the files when there are problems with corrupted downloads.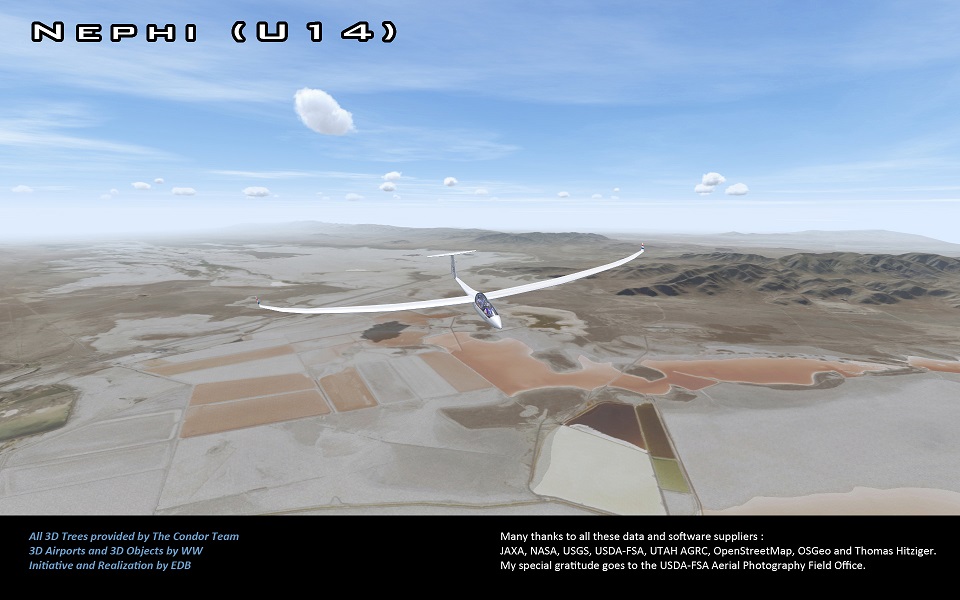 Boulder (KBDU) for Condor2 - Early Access
Currently Under Construction is the Boulder (KBDU) for Condor2 landscape. It is supported by up to 15 Condor pilots. People who donated have access to this Work In Progress.